Roula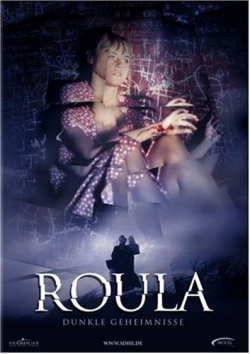 Year:
1995
Country:
Germany
Actors and Actresses:
Tina Hamperl, Felicitas Grimm-Luck, Julia Burger, Rosa Greve
Review:
A successful author of children's books falls in love with a woman whose very special relationship to her father ends in a horrible nightmare dramatically changing the lives of all persons involved. Leon, an author of children's books, and his eleven-year old daughter Tanja come to Denmark for their holidays. Here, Leon hopes to forget the trauma haunting him since his wife died in a car accident two years ago and keeping him from writing. But the new surrounding does not free him from his burden - until he makes the acquaintance of Roula, a young woman who runs the vacation house rental agency. Leon is captured not so much by her physical attraction, but by the secret that seems to cast a shadow over her life - and by the scars that they share. Roula lives alone with her father in an isolated house. When Leon understands the true character of their relationship, it is already too late - he can no longer stop the avalanche of events triggered off by him. The seemingly intact and harmonious world breaks apart in as much a consistent as cruel manner, leaving the protagonists to pay a high price for their newly achieved freedom.
Movie added at:
31.08.2013