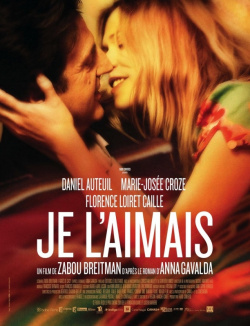 Je l'aimais
Year:
2009
Country:
France, Italy, Belgium
Actors and Actresses:
Clémentine Houée, Ysée Dumay Duteil, Antonin Chalon, Louise Carrière, Plume Estève
Tags:
bathing girl
Review:
In one night, Pierre shares the great secret that has haunted him for 20 years with his daughter-in-law Chlo?. A secret, which forces him to face up to himself, his contradictions and his choices, to his role as a man, and to his failings. The secret of his love for Mathilde, a love for which he was not prepared to give up everything, instead choosing a safer and more secure path through life. In the space of a night, we discover the true nature of a man who didn't dare to follow his heart.
Movie added at:
09.06.2018