Bäst i Sverige!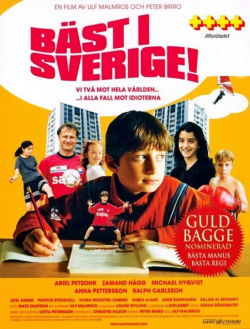 Year:
2002
Country:
Sweden
Actors and Actresses:
Ariel Petsonk, Fredrik Ramneskär, Erik Sundblad, Vilma Rogsten-Zammel, Zamand Hägg, Joel Ander
Tags:
bathing boy
Review:
A family film about two best friends; Marcello who is afraid of everything, especially heights, and Fatima, who is an unafraid soccer player. It's them against the world... or at least the idiots.
Movie added at:
31.08.2013