La rabia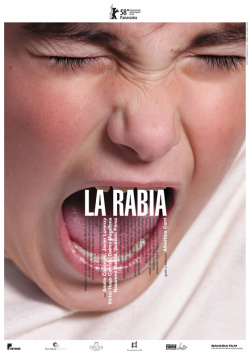 Year:
2008
Country:
Argentina, Netherlands
Actors and Actresses:
Nazarena Duarte, Gonzalo Pérez
Tags:
bathing girl
Review:
In a small remote town in the Argentine pampas, the young Nati (Nazarena Duarte) refuses to speak, habitually removing her clothes in public for no apparent reason. Her mother Alejandra (Analía Couceyro) is involved in a violent affair with one of the family's few neighbours, Pichón (Javier Lorenzo), the father of Nati's only friend Ladeado (Gonzalo Pérez). Nati spies on the adulterers while they remain oblivious to her silent gaze. Meanwhile Ladeado ostensibly placates his father while keeping his own secret in the forest. And Natí's father Poldo (Víctor Hugo Carrizo) continues his own resentful feud with Pichón.
Movie added at:
31.08.2013