Jacquot de Nantes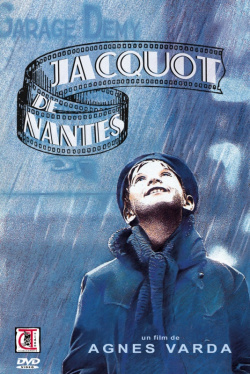 Year:
1991
Country:
France
Actors and Actresses:
Hélène Pors, Jérémie Bader, Marie-Sidonie Benoist, Clément Delaroche, Laurent Monnier, Philippe Maron, Edouard Joubeaud, Fanny Lebreton, Julien Mitard, Rody Averty
Review:
Agnes Varda's 1991 tribute to her late husband, Jacques Demy--Varda's fellow pioneer in the French New Wave movement of the 1950s and early 1960s--is a moving combination of reenacted scenes from Demy's fanciful childhood, clips from his movies (The Umbrellas of Cherbourg, Donkey Skin), and filmed interviews with him shortly before he passed away. Varda's efforts lead to a touching and evocative portrait of a man who saw, even as a boy, no distinction between his imagination and the more magical traditions of theater and film. The cast of unknown actors portraying Demy and other people in reconstructions of his memories are very good, and the interesting tension between the function of these scenes as storytelling and their inclusion in Varda's larger biographical essay instantly recalls the intensely personal nature of Demy's own lush, ambitious experiments behind the camera.
Movie added at:
31.08.2013