La vida de nadie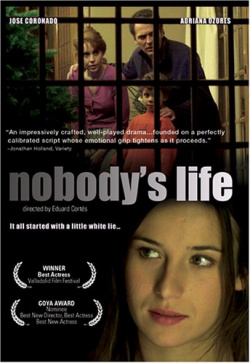 Year:
2002
Country:
Spain
Actors and Actresses:
Adrián Portugal, Tamara Bautista, Gara Muñoz
Tags:
bathing boy
Review:
Power corruption and lies as one family's dream life becomes a living nightmare. Eduard Cortes' La Vida de Nadie (Nobody's Life) is about a man living a lie. Emilio (Jose Coronado) works as an economist at the Bank of Spain. He is happily married to Agatha (Adriana Ozores) and has a son. He meets a college student Rosana (Marta Etura) who is having financial problems. He offers to help her and their relationship grows when she keeps visiting him at work. What nobody knows is that Emilio has been living a lie and the truth eventually comes out and ruins his life.
Movie added at:
31.08.2013