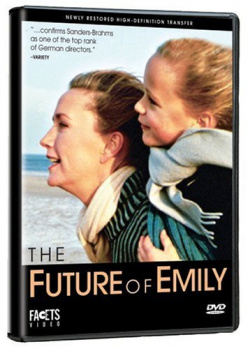 Flügel und Fesseln
Year:
1984
Country:
West Germany, France
Actors and Actresses:
Camille Raymond
Review:
Director Helma Sanders-Brahms, who along with Rainer Werner Fassbinder and Werner Herzog founded the New German Cinema, offers a gripping drama of family relationships of three generations of females. By focusing on the joys and trials of single motherhood, Sanders-Brahms explores the bond between mothers and daughters.
Brigitte Fossey (Cinema Paradiso; Forbidden Games) heads an acclaimed cast of international stars as Isabelle, a successful film actress whose young daughter, Emily, is cared for by Isabelle s parents, played by Hildegarde Knef (The Snows of Kilimanjaro; Fedora) and Ivan Desny (Lola Montes; Berlin Alexanderplatz). After Isabelle finishes a film, she returns home to visit her daughter, but she is followed by her smitten costar. The situation sets off a volatile 24 hours as long-smoldering resentments surface, and Isabelle and her parents clash over her lifestyle and choices.
Legendary cinematographer Sacha Vierny (The Cook, The Thief, His Wife, & Her Lover; Night and Fog) worked closely with Sanders-Brahms to deliver a taut, tense drama of love and anger, pride and resentment.
Movie added at:
13.05.2023