Den Åttonde dagen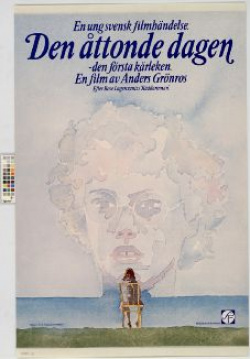 Year:
1979
Country:
Sweden
Actors and Actresses:
Susanna Rådö, Bo-Patric Gusterman, Benny Fehér, Tintin Anderzon
Review:
Some countries have a long tradition for making movies about children. I do not mean children as lovely and charming little dolls, but children as genuine human individuals, with basically the same kinds of emotions as adults. Sweden is one of these countries, and this film is a good example. However, the actors consist of three age groups: the middle-aged adults, who are little more than extras; the two teenagers, who also have a subsidiary place; and the 11-year-old boy and girl Peiter and Anna, who constitute the centre. The director has devoted all his energy to the children, and it must be admitted that his person directing of the two other groups is mediocre. But I, for one, am willing to forgive this shortcoming, because the performance of the children is so much better. Both the director and the children, in particular the girl, deserve praise for the outcome.
Anna, her parents and her younger brother live on an island. Peiter's parents are divorced, and only during one summer week will he stay with his father, who likewise lives on this island. Hence, the children will be together for no more than seven days a year. Nevertheless, they had been friends for years. Unfortunately, in the summer that this movie is about, they have difficulty in getting in real touch. Day after day they fail. Finally all seven days have gone, and the gap or whatever it was that prevented full contact, is still not closed. Though when time is up Peiter is permitted to stay for one more day. And during 'the eighth day' (= the Swedish name of the film) they succeed.
What did they do together during the week? Many things are not very conspicuous. While they are standing outside a cheap café, Peiter boasts that he can manage any task. Anna gives him the task of fetching the thing inside the café, which she is thinking of. Peiter goes inside, looks at everything. But then he asks a certain guest to rise from his chair. When the guest has done so, he takes this chair and brings it outside to Anna. This was indeed the right thing, and this chair will re-appear several times until the end of the movie. - - - On another occasion Peiter boasts that he is not afraid of being locked up in a desolate tower for a few hours. Anna closes the lock on the outside. But when she comes home her parents prevent her from going out again during this day and the following night. Peiter remained alone in the tower for the entire night.
Eleven years is a 'between-age'. Children may begin to have an embryonic feeling that opposite-sex friendship is not quite the same as same-sex friendship. Perhaps this was the reason of Peiter's and Anna's difficulties, but also of their final success. On the eighth day they show their sex organs to each other; and they are neither motivated by curiosity, nor by indecent interest. This is the only external sign of anything they could not have done during the preceding years.
I think this movie may be appreciated by anyone liking to see children presented as genuine human individuals (as they are indeed), and with the difficulties this involves. - Max Scharnberg, IMDb
Movie added at:
26.09.2013