La lucha con la pantera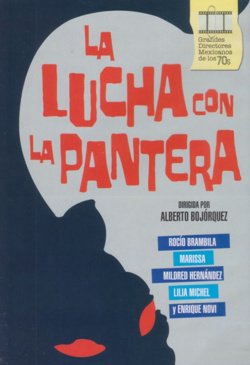 Year:
1975
Country:
Mexico
Actors and Actresses:
Rocío Brambila, Marissa Maynez, Mildred Hernández
Review:
Life in the 70's was not easy. And three examples will be imposed as the cruel facts of life wasted youth. Three girls whose stocks appear to go to oblivion: Ana (Mildred Hernández) one has suicidal tendencies ; Mercedes (Marissa Makendosky) undergoes second incestuous attraction to his brother William (Enrique Novi); and third, Patricia (Rocío Brambila) longs to be sexually abused, as we read in his novellas. Adapted from the eponymous story of Joseph Hill.
Movie added at:
26.09.2013