Das Gäßchen zum Paradies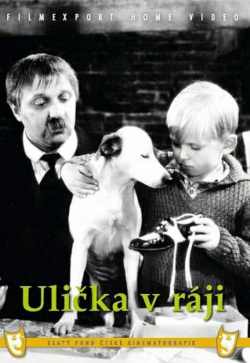 Year:
1936
Country:
Czechoslovakia, Germany
Actors and Actresses:
Peter Bosse
Tags:
bathing boy
Review:
Tobias Haslinger is a poor dog catcher who lives in the street "Zum Paradies" in Prague. The street boys hate him and keep trying to free the dogs. One of these street boys is Peter, who is put into the orphanage by his hard-hearted foster parents. Now Haslinger also catches Peter's dog, and when Peter rips out, he lands with Haslinger, who lets him stay with him. The naughty boy grows to the unshaked man's heart, and together they go through thick and thin. Both are finally accepted by a rich family.
Movie added at:
26.09.2013