The Rose Garden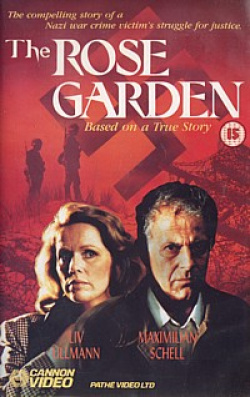 Year:
1989
Country:
USA, West Germany, Austria
Actors and Actresses:
Lena Müller
Review:
On the night of April 20th 1945, Hitler's birthday, 20 children were taken from a concentration camp and loaded into an SS army truck to be "disposed of".
The true historical events of that night form the backdrop for this powerful drama set in contemporary Berlin.
Forty-five years later a confused old man is arrested and imprisoned for a seemingly unprovoked attack on another elderly man at Hamburg airport. The attorney asked to defend the attacker has little sympathy for him until she realises that he was a concentration camp prisoner and his victim is Herr Krenn, the SS officer in charge of the camp.
The attorney has to search for the truth to fight for the right kind of justice against a system that has already let Herr Krenn go free and would rather forget the painful past of brutal Nazi war crimes.
Movie added at:
30.07.2016