Salamandra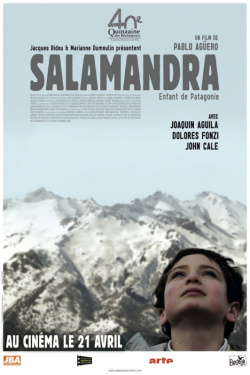 Year:
2008
Country:
France, Argentina, Germany
Actors and Actresses:
Joaquín Aguila
Tags:
bathing boy
Review:
In the opening sequence of Salamandra, Pablo Aguero's remarkable debut feature, six year-old Inti (Joaquin Aguila) plays alone in the bathtub of his grandmother's well-appointed apartment. His toys are an American tank and brightly-coloured magnetic letters with which he spells out, in an ironic moment recalling late-'60s Godard, "U.S. Army". His comfort and security is broken a moment later when his mother (Dolores Fonzi) returns unexpectedly from prison and whisks him away to El Bolson, an isolated hippy commune in Patagonia.
Movie added at:
06.07.2016