Nachhilfe für Vati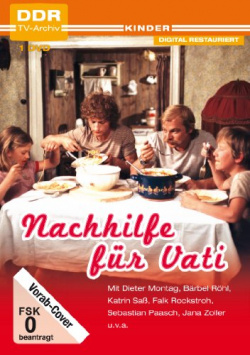 Year:
1984
Country:
East Germany
Actors and Actresses:
Sebastian Paasch, Jana Zeller
Tags:
bathing boy
Review:
This made for TV children's film is a simple tale of two youngsters who want to reunite their estranged parents. Because of her work commitments, Mum has to leave the children with their absent father for an extended vacation and so he has to learn how to be a proper Dad to them. Meanwhile, the kids do their best to bring the family back together.
Movie added at:
08.02.2015