Blagie namereniya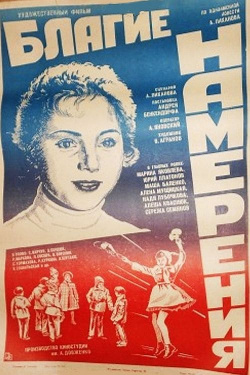 Year:
1984
Country:
Soviet Union
Actors and Actresses:
Sveta Fokina, Igor Voznyuk, Alyosha Kolesnik, Nadezhda Lubochkova, Natasha Chesheyko, Yulya Zharovskaya, Seryozha Nizhnik, Aleksei Kvasnyuk, Natasha Vinokurova, Lena Morozova
Tags:
bathing girl
Review:
Young woman comes to work in the girls orphanage. Step by step she is getting accustomed to her new job. Soon she decides to adopt one of the girls.
Movie added at:
21.02.2015