Poslednie kholoda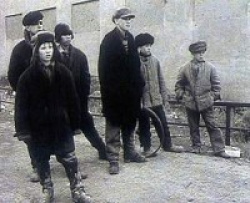 Year:
1993
Country:
Kazakhstan
Actors and Actresses:
Kseniya Baranova, Vasili Galganov, Vitali Gusev, Nariman Bekturov
Tags:
bathing boy
,
bathing girl
Review:
The film is an adaptation of the work of the same name by Albert Likhanov. It is set in a small provincial city far from the front during April and May of 1945. The story focuses on the relationship between two children evacuated from the front, Vladik and Maria, with Akezhan, a boy who is a bit older. We enter intimately into the different characters through the Akezhan's looks, his emotions, and his reactions.
Movie added at:
11.07.2020